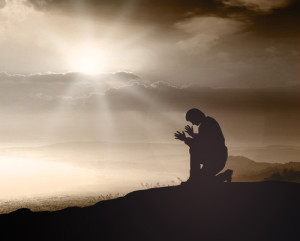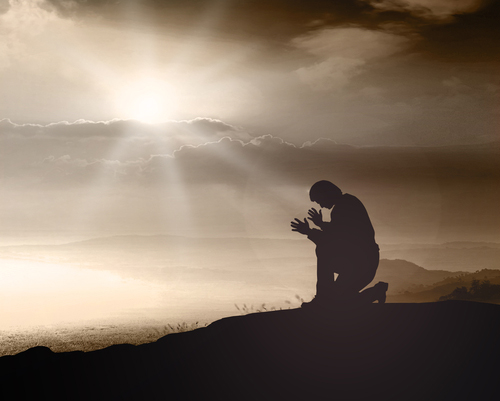 Kairos.  One of two ancient Greek words for time that implies an opportune time or a defining moment in ones life. Few stories capture the essence of this word like the Biblical account of King Saul.  An unassuming young man who suddenly discovers God has a great purpose and destiny for his life. In 1Samuel chapter 10 the Prophet declares; "Has not the Lord anointed you to be prince over his people Israel? And you shall reign over the people of the Lord and you will save them from the hand of their surrounding enemies." Miraculous confirmations take place, the nation cheers and Saul finds himself stepping into a life greater than his hopes or dreams could ever have imagined.
The new Monarch swiftly wins powerful military and political victories along with the hearts of the people.  Remarkable for a young man so shy he hid among the baggage when the people called for him to be made King!  So what transformed this unassuming young man into a powerfully gifted leader, so much so that the people declared, "What has come over the son of Kish?" The scripture holds the answer, not just to Saul's life, but to ours. 
When the newly crowned King quickly faced a treacherous crisis scripture states "The Spirit of God rushed upon Saul when he heard these words…" (1Samuel 11:6). "He took a yoke of oxen and cut them in pieces and sent them throughout all the territory of Israel by the hand of the messengers, saying, "Whoever does not come out after Saul and Samuel, so shall it be done to his oxen! Then the dread of the Lord fell upon the people, and they came out as one man."
A swift victory was won over the vicious Ammonite King who not only promised to enslave the people of Israel, but to gouge out their right eyes to disgrace them. (1Samuel 11:2).  The Hebrew word rush implies an extraordinary, release of power. It portrays a supernatural pushing forward, breaking forth, advancing upon, succeeding and prospering.  And that was not the first time Saul experienced this. The Spirit of the Lord rushed on Saul, as a result of Samuel's anointing of Saul as King.  As Samuel delivered the word of the Lord he stated "Then the Spirit of the Lord will rush upon you, and you will prophesy with them and be turned into another man."- 1Samuel 10: 6.  The Lord God enabled, equipped and supernaturally qualified Saul to succeed at every turn and there was but one requirement; "Do not turn aside from following the Lord, but serve the Lord with all your heart."- 1Samuel 12: 20.  One would think seeing all God had done for this young man, that would be a given.
The Lord is on our side. He delights in our success. He desires to bless and prosper, heal, deliver and fill the hearts of his people with ecstatic joy. Jesus said, "Which one of you, if his son asks for bread, would give him a stone? Or if he asks for a fish, will give him a serpent?"  – Mathew 7: 9-10.  He is a Good God. A loving Father.  A righteous God. One who is Holy and  just and has created us in His image.  He desires his people to choose to love and serve him and therefore does not violate our free will.  We decide for ourselves what path our lives will take.
Sadly, King Saul chose not to honor, obey and serve the Lord with all his heart and was more interested in the opinion of men, than the opinion of God.   In repeated acts of disobedience Saul lost his greatest treasure; the blessing and favor of the Lord.  His blatant rejection of the Lord's commands brought an even greater rejection.  Samuel with a broken heart told Saul, " For rebellion is as the sin of witchcraft and stubbornness is as iniquity and idolatry. Because thou has rejected the word of the Lord, he has also rejected thee from being King"– 1 Samuel 15:23.
Never having, or maybe worse losing the favor, blessing and protection of the Lord is a terrible thing. Many are those who have allowed their Kairos moment, their greatest opportunity in their relationship with God to come and to go.  As if it was of no value. They have resisted and turned away from the great rushing of God's spirit ready to bless, prosper and propel them into divine destiny.  I remember sensing the rush of Heaven and all of God's mercy and love toward someone I cared for as I spoke with him in the final days of his life.  He vehemently rejected the love of God, and stubbornly repeated he had no need for God. No need for forgiveness. No need for the Lord's blessing or intervention.
"Now it came about on the next day that an evil spirit from the Lord came forcefully on Saul and he raved (madly) inside his house, while David was playing the harp with his hand, as usual; and there was a spear in Saul's hand. Saul hurled the spear for he thought, " I will pin David to the wall" but David evaded him twice. Now Saul was afraid of David for the Lord was with him but had departed from Saul." – 1 Samuel 18:10 (Amp. Bible)
The Hebrew word forcefully used here is the same Hebrew word used for rush, the implication being that now the release of power, pushing forward and advancing upon is no longer of the Spirit of God, but of the evil spirit.  Surely the scripture describes Saul shifting from a valiant King and servant of the Lord to a terrified, tormented soul.  In the Spring of 2013 I embraced the second Kairos moment in my life, for me a defining moment.  I did not know if it would ever come again.  An opportunity for me to embrace my destiny and be ushered forth into the service of the King.  A visitation and a miraculous healing of my body followed my surrender to the invitation so mercifully given to me a second time.
My prayer today is that all who read this will seize their Kairos moment and say yes to the Lord Jesus Christ now while he calls, for another moment is assured to no one.
---
If you like what you read, please sign up for my mailing list to stay in touch.