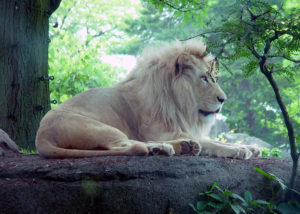 Tony, my favorite preacher and friend invited me to his new church in Besonhurst, Brooklyn. He'd preach, I'd lead worship and get to meet some of the newly converted locals I'd heard about. They were an eclectic group and as a shy suburban girl, I found them both exciting and intimidating.  The epitome of cool, they were heavily pierced, tattooed urbanites. It was a good hour's drive from home, but totally worth the trip. Tony delivered a persuasive, powerful gospel message and I was excited to see the Lord at work. Many more surrendered their lives to Christ and I was grateful to have played a part. We took advantage of the Lenny's Clam Bar right around the corner and afterward celebrated with shrimp scampi, linguine and butter drenched garlic bread. Yum.
Bensonhurst is comprised of narrow streets where vehicles park on both sides and now midnight, I was beginning my trek back to Long Island alone. Stopped at a red light I noticed a group of guys uncomfortably close to my car as they vacated the corner nightclub.  They were rowdy and loud and I tried to be invisible, completely avoiding eye contact.  I knew they were locking their attention on me and I ignored them. With cars in front and back there was nowhere for me to go.  Thankfully this was a well populated neighborhood.
Within seconds all four of them surrounded my car and started rocking it up and down. My heart pounded but I would not let them know how frightened I was.  I leaned on my horn and tried to make them feel stupid, motioning to get off my car.  My heart stopped as one of them jumped on top of my car's hood and pressed his sordid face up against my windshield. His eyes bulging, his tongue gyrated in his open mouth with only the glass between us.  Obscenities spewed from his mouth as he described his intention to rape me. The contrast of the two worlds I was in that night could not have been more stark.
The veins in his neck bulged and the pounding in my chest went into my ears and made me deaf.  I waited for someone on the street to come to my aid but no one did. The cars in front of me were still not moving and there was a row behind me.  The other three guys began pulling on each car door handle, each one seemingly hoping theirs would pop first. They cursed and kicked the car in frustration when the locks didn't immediately give way but given the age and condition of my older model Chevy Caprice I knew they would.  With panicked breath I screamed the name of Jesus in my heart. I simultaneously leaned hard on my horn letting the cars in front of me know it was time to MOVE, MOVE, MOVE ALREADY but the city gridlock held everyone in place. Fear paralyzed me and made them roar with laughter as the windshield pervert yelled his intentions. Gripped in panic my eyes darted around searching for help from the near by cars. In terrifying amazement I realized I was alone in this urban grid and no one was going to help me.  It was then the miraculous happened.
Under my rib cage a bizarre sensation seized me. Something, that felt like a grapefruit size substance was moving. It was not indigestion, it was not nausea. I was not in pain. Something within was beginning to erupt. It was something outside of my physical body, yet it was entirely physical. It began to move up slowly, very slowly but very powerfully into my chest. To say it was substantial would be an understatement. It was more than substantial. It was absolute power. Although they were still yelling I no longer heard their obscenities as they rocked my car, unwavering in their commitment to get my doors open. It continued to move upward. The sound of the rumbling filled my ears and no other sound was audible. My entire body began to literally quake, not shake from fear, but quake from the spiritual titanic inside me. A volcano of force erupted within my body, within my spirit. It was moving up into my esophagus.
It was not emotional, it was not contrived. It was not a byproduct of panic. Suddenly fear fell off me like a garment. Absolute power overtook me. The paralyzing terror that held me moments earlier disappeared as God's power exploded within and in an instant incredible FREEDOM was mine in a THRILL of release. The power of God was transforming me into someone, or something different entirely. It continued to move upward through my esophagus and I understood it would articulate. It was rising against darkness, great darkness. Against evil. In the most awesome sense I saw there was no contest, no battle. In overwhelming amazement I surrendered completely to it. I vibrated with an intensity of being that was not of myself. To the utter astonishment of these four men, I rolled down my window and ordered them to be silent. They immediately obeyed. Three of them froze as the fourth slid off the hood of my car.
The supremacy that spoke was pure and absolute. It was total authority. I commanded them to vacate.  The man who had climbed on my hood looked at me in utter astonishment and shook his head as he walked away. Two others followed. I understood the one left standing was a former follower of Christ. I knew God was going to restore his life and heal him. I told him so. The Lord was calling him back and the pitiful existence he was now living, demonstrated by this event would be behind him. Forgiveness awaited him. He had a call of God on his life and a purpose he needed to fulfill. A destiny within the kingdom of God.
In a whisper he described burying his grandfather that week and as his lips trembled he broke into tears. He started to tell me he had just lit a candle for his grandfather when I suddenly realized there were no cars in front of me and I drove away.
I spent the next hour on the road trying to understand what had just happened. My body calmed and the substance within dissipated. I understood the scripture passage from Isaiah 59 had just become a spiritual and physical reality. "When the enemy comes in like a flood, the Spirit of the Lord will raise up a standard against him."
The Greek word DUNAMIS describes "the inherent power residing in a thing by virtue of its nature."  The seed of Christ planted in my spirit when I was born again produced that same nature. His nature in me. The very core of my being was permanently altered from the events that night and spilled into every other area of my life.  For me this changed everything.