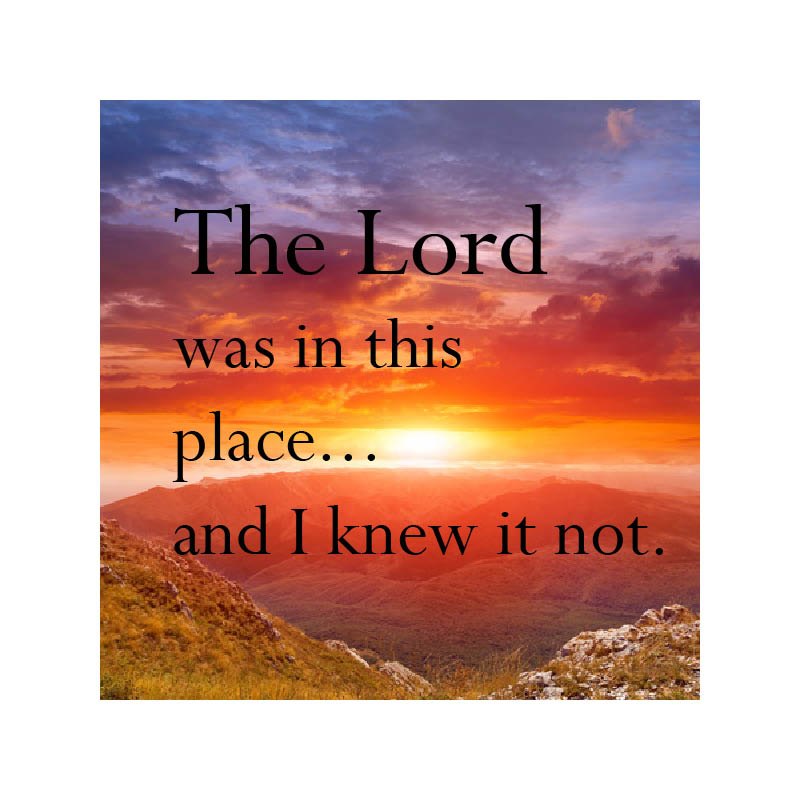 "When Jacob awoke from his sleep, he thought, "Surely the Lord is in this place, and I was not aware of it." He was afraid and said, "How awesome is this place! This is none other than the house of God; this is the gate of heaven." – Genesis 28: 16-17
Through out scripture the Lord designated specific geographic locations where he miraculously revealed himself to his people. Moses saw the burning bush in Mt. Sinai, Jacob saw the angels of God ascending and descending to heaven in Bethel, and the Lord promised Solomon "For now I have chosen and consecrated this house that My name may be there forever, and My eyes and My heart will be there perpetually." -1 ChronIcles 7:16
One can not possibly limit the presence of God to any one area, nor can the Lord of Glory who fills the heavens and the earth be contained in any given location, yet through out history, the Lord himself ordained certain sites as holy unto him and set his name there. (Deut. 12:5)
Marked by Angelic Visitation Teresa has come to believe the Lord has set his name on her home and they have consecrated their dwelling as a HOUSE OF PRAYER.  In one of Santa Fe's High Places, on a hill over looking the beautiful Sangre de Cristo (Blood of Christ) mountains Teresa opens her home and gathers those who have a desire to come to know the Lord Jesus Christ and the person of the Holy Spirit more intimately. As her home is filled with prophetic worship, praise, prayer and sharing of his word, there have  been numerous miraculous manifestations. During one gathering a woman who came for the first time sent this note after the meeting:
This slideshow requires JavaScript.
"I wanted to thank you for opening your home… I could never describe the things that have gone on in my heart, but I would like to share some of what I experienced. Literally, multitudes of angels pressed in around us. The "space" we occupied transcended the natural realm and, yet, the angels overlapped one another. We worshiped in one accord not lifting a sound to the Lord, but being worship that filled and honored our King. The "Oneness" of who we were in Him, with the angels, and with each other rose to heights that cannot be described with human words. The sense of protection was profound…"- Donna
"Recently the Lord reminded me of the prophetic word I received seven years ago while attending a woman's conference in New York." says Teresa. "A prophetess of the Lord whom I had never met called me out of a large group of women and prophesied in extraordinary detail of a ministry of healing flowing. She described the house on the hill- the views of the very beautiful, unusual city I lived in and it is.  Santa Fe is filled with old world charm and is the second oldest city in the United States.  Artists from all over the world come to paint the breath taking purple mountain majesty of this terrain.  She had no way of knowing where I was from and described the city and its mountains in detail, even the views from my home. She described my large black grand piano and meticulously spoke of the sound of the prophetic music the Lord was birthing inside me, talking about how the songbird hears her song in the night season. She saw the miraculous power of God flowing and healings and miracles taking place as many people from all over came for prayer. She continued to detail this ministry of the miraculous.  At the time, it seemed so far out of the realm of feasible I could barely receive it, but I could not deny the incredible accuracy of her words. It stunned and bewildered me completely. Seven years later, I am watching it come to pass."
Still accepting invitations to minister around the country, Teresa spends more time these days enjoying the ministry of the Holy Spirit as He does great things in the privacy of her own home. "As in the days of the early church, people gathered together for worship, prayer, fellowship and breaking of bread. Jesus Christ had dynamically changed their lives and they didn't approach him as a religion, they simply loved and adored HIM. They loved to worship HIM.  The Holy Spirit moved powerfully in their midst and God answered their prayers when they gathered.  It wasn't an obligation, it wasn't a religious requirement, their gatherings were born out of a love for Him and for each other."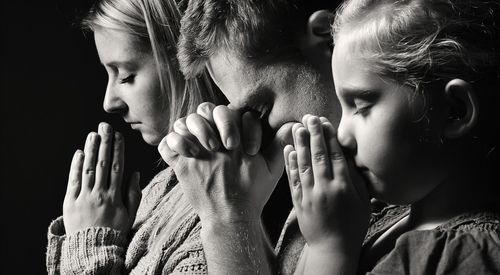 "I'm amazed at what the Lord has done" she continues. "He's healed my body, filled my heart with great joy, blessed my marriage and I get to see people encouraged, healed and transformed under my own roof. I would never have dreamed of this kind of ministry but he has chosen this place for His glory and truly set His name upon it.  I'm humbled by what He has chosen us to do."
For more information as to how you can attend a HOUSE OF PRAYER gathering click here for our contact page and fill out the form.  Someone will get back to you shortly.