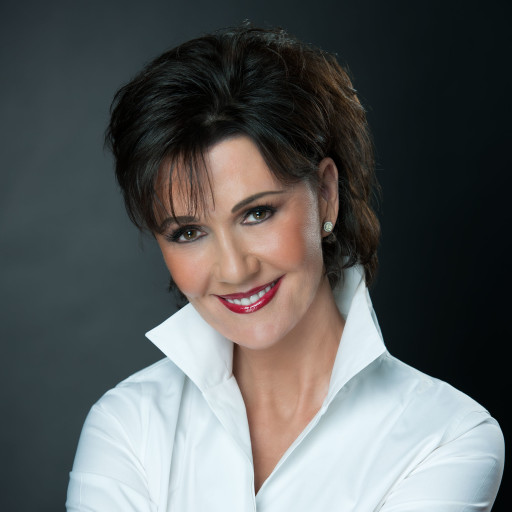 At the tender age of seventeen Teresa experienced a life-altering encounter with the Lord Jesus Christ. Taken up to the shores of paradise, adjoining the Holy City of God she had an experience so unspeakable she spoke of it only to her parents and husband for most of her life.  "But in 2013 the Lord undeniably required me to share it" and since then she has made its glory known. "I understand many will not believe, even criticize and mock the experience I had but that makes no difference to me. I simply have to obey God."
In late spring of 2013 she had yet another profound encounter when an angelic presence lit up her room on two different mornings in one week. "I was visited and instructed how to prepare for ministry. I was promised I would see the miraculous power of God in the ministry God had called me to if I obeyed this word, and I have." Strangely enough this ministry was described in detail years earlier through a prophetic word while attending a New York women's conference.  "I was called out and prayed over by a woman I'd never met. She described in uncanny detail the home I lived in, and the city where I resided. She saw my piano and heard me writing songs during a very dark season of my life. She detailed a ministry steeped in the miraculous power of God and described many people that would receive super natural miraculous healing."
After having served in some of New York's largest full gospel churches Teresa has gone on to her own ministry of prophetic worship, preaching and teaching. "I am called of the Lord as a Psalmist, teacher and Priest to serve Him and He glorifies His name through the miraculous gifts of his Holy Spirit.  Ordained through the ministry of Apostle John Dean and Alliance International Ministries, Teresa is blessed by the oversight, wisdom and gifting of a true Father and Seer to the body of Christ.
After decades of musical compositions detailing her heavenly visitation, Teresa celebrated the release of her first all original CD entitled, SONGWRITER.  This musical tapestry weaves together the very fabric of her life. Love of God, family and home, heartbreak and loss. Yet through it all, the undeniable presence and faithfulness of God persisted, even when she failed. "When the brokenness of your life is swallowed up by the miraculous touch of the Lord Jesus Christ, you can not help but give your life's energy to his work." She now pursues full time ministry, giving glory to the one constant she has known: the never failing love of God.
Listening to COLORS OF HEAVEN and HUMAN EXPERIENCE, original musical depictions of the sights and sounds of her heavenly visitation, you can clearly sense the enormous impact of her encounter. What was it like to visit the ethereal nirvana that borders the City of God?  She can tell you.  Be blessed by other compositions such as WHEN YOU LOVE SOMEONE. A piece that captures the bittersweet joy and heart break of romantic love and THE CHOICE where she tenderly pleads in the voice of the unborn child to embrace his greatest gift; life itself.  MY FATHER is a moving tribute to both her natural and heavenly Fathers.
Years later, after she herself was miraculously healed from the debilitating effects of an incurable genetic blood disease, this medically verified miracle would become the unexpected launching pad of her new season of ministry.
Teresa is also an advocate for LIFE. "After having heard the story and seen the beautiful face of a little boy who was almost aborted in his seventh month of pregnancy, I was moved to tears. I was inspired to write a song called THE CHOICE which later became a powerful pro-life video. Sung in the voice of the unborn child, it captures the beauty and gift of life with all its longing and unlimited potential.
"As a nation we simply have to do better. We save trees, seals, dolphins but abort over one million babies per year. America the beautiful, a country born by the grace of God needs to return to His commandments and honor life."
Gabriel Roybal
Teresa and her husband Gabriel reside in Santa Fe New Mexico, high on a hill overlooking the Sangre de Cristo (blood of Christ) mountains. She and Gabriel serve the Lord with all their hearts, give liberally to the community and have received numerous awards and acknowledgements for both their community service and business accomplishments.
A highly esteemed aesthetic dentist by trade, Gabriel now enjoys more time working in ministry with his wife Teresa. "I don't think there is anything more valuable we can do than share Christ with people" he says. "The more I study the word of God the more convinced I am the time is short."
From having provided indigent care to the desperately under privileged in remote areas of Mexico to doing Hollywood smiles for the rich and famous, what is most important to Gabriel is caring for people. "Ive been extra-ordinarily blessed by the Lord and now it's time to give back."
Gabriel and Teresa love working together in ministry and sharing powerful principals of success in their LIVE LONG AND PROSPER workshops offered through out the year. "Prosperity is a lot more than what's in your bank account" he explains. "God promises to bless your marriage, family, health and even your animals in addition to your finances!" Considering his devotion to his little Chihuahua girl Lyra, his favorite pal Champ (Jack Russell mix) and Noir, his ebony feline,  that means a lot!
For more information on their next LIVE LONG AND PROSPER workshop email us below!